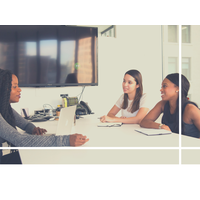 What if you could join a community of like-minded people focused on helping you live the life you really want? Good news! That is what the new YCP Forums are all about.
The Forums are based on the concept of "peer advisory groups". Peer advisory groups have been around for quite some time and go by different names. Essentially, they're a group of people who meet regularly and are devoted to the success of every member.
You might have heard the term "mastermind," which was originally coined by Napoleon Hill in 1928. The basic principle is that when two or more minds work together a new "master mind" is created and can accomplish infinitely more than a single person working alone.
The concept goes back even further. Ben Franklin had a group with a similar purpose called the Junto. C.S. Lewis and J.R.R. Tolkien had a peer advisory group as well. Henry Ford, Harvey Firestone, Thomas Edison, and Warren Harding were also in a group together.

The benefits of these groups are well documented and include:
Accelerated Results

– Benefit from the education, experience, influence and resources of other members. Reduce trial and error and false starts.

Focus and Clarity – Identify exactly what action items you need to do next to make progress.
Accountability – Members challenge each other to set and accomplish powerful goals. Accountability
Overcome Obstacles

– Get unstuck from difficult situations. Receive encouragement and support during tough times.

Accomplish More

– Gain new ideas and f

resh perspectives to accomplish more than you could on your own.

Motivation – Get inspiration from other members as they make progress on their own journey. If they can do it, then you can do it.

Build Greater Confidence – Others often recognize your greatness before you and can help you take action
These are just a few reasons why professional organizations like Vistage, YPO, and EO are able to charge over $8,000 per year in dues plus a $5,000 initiation fee. However, these groups all have a secular focus.
While it uses the same framework as these other groups, the new YCP Forums have a unique focus. It is all about helping you grow as a whole person – personally, professionally and spiritually. The life you want is possible and the YCP Forums are here to help you achieve it.
---