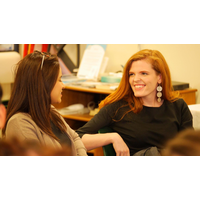 The answer is quite simple. God made us to live in community. And the question that follows is, "why"?

The most important reason is that it is how we live out the Great Commandment to love God and our neighbor. God uses community to enable us to do more than we could on our own and to provide us help when we are in need.

"Two are better than one, because they have a good reward for their toil. For if they fall, one will lift up the other; but woe to one who is alone and falls and does not have another to help." Ecclesiastes 4:9-10

St. Basil elaborates on this further: "When we live our lives in isolation, what we have is unavailable and what we lack is unprocurable."

When we go it alone, we are asking for trouble. Others are unable to benefit from our gifts, talents, and life experience. And we are unable to obtain the help we need to grow or overcome whatever obstacles are in our way.

So, if we want to be a better person and live the life we want and that God created us to live, community is essential.
Interested in building your community through YCP? Check out YCP's newest peer-advisory small group offering: Forums!
---