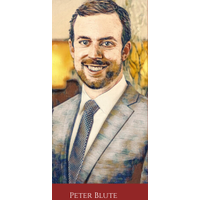 YCP will be featured in one of the sessions for the upcoming Soul of the Apostolate Conference this coming weekend, July 24-26.
Soul of the Apostolate 2020: For every 1 convert, 6.5 leave the Church. The world is in chaos. What is the solution? Catholic Apostolic leaders unite to emphatically declare: the "one thing necessary"... the spiritual life.

Hear from incredible speakers such as Archbishop Cordileone (San Francisco), Bishop Strickland (Tyler, Texas), Sam Guzman (The Catholic Gentleman), our very own YCP Staff member, Peter Blute, and more!
You can find more detail about this conference and register online at: https://bit.ly/souloftheapostolate

Access to the event is FREE during the live conference window. If you'd like to purchase premium access to the conference, use code "YCP" at checkout for 25% off!

We hope you can tune in!
---