The YCP Conference, rescheduled from Fall 2020, is planned to take place in person on April 30th - May 2nd, 2021. This event will be conducted following safety protocols recommended by health experts and the conference venue. For more information on these measures we invite you to visit the "Health & Safety" tab below.
Event Details
YCP Conference
April 30th-May 2nd, 2021
Dallas, TX
Click to see ticket availability or scroll to the bottom.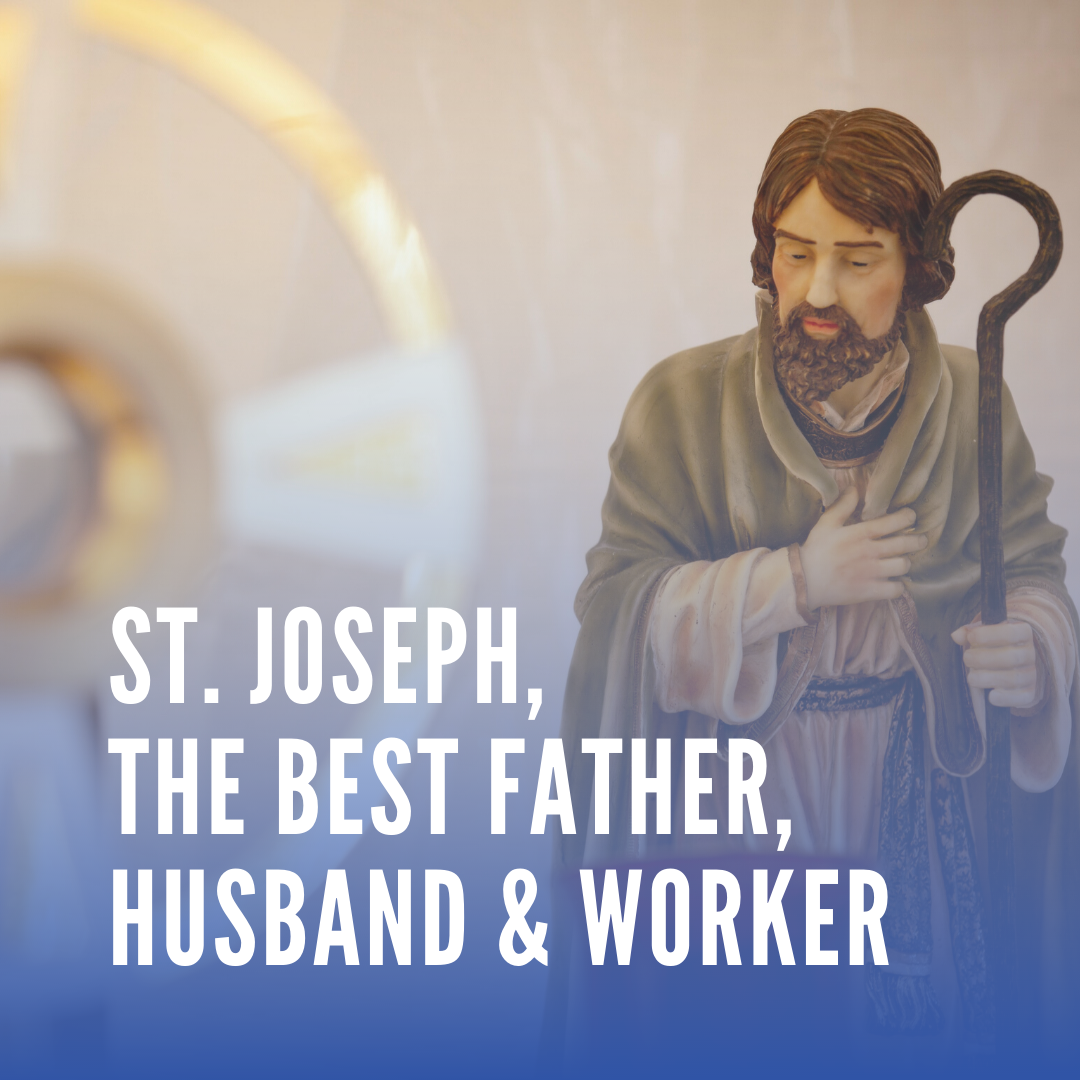 Saint Joseph: St. Joseph, our patron saint as workers, is known as the "Delight of the Saints." Do you want to be a saint? Well then come learn from the best of the best - St. Joseph!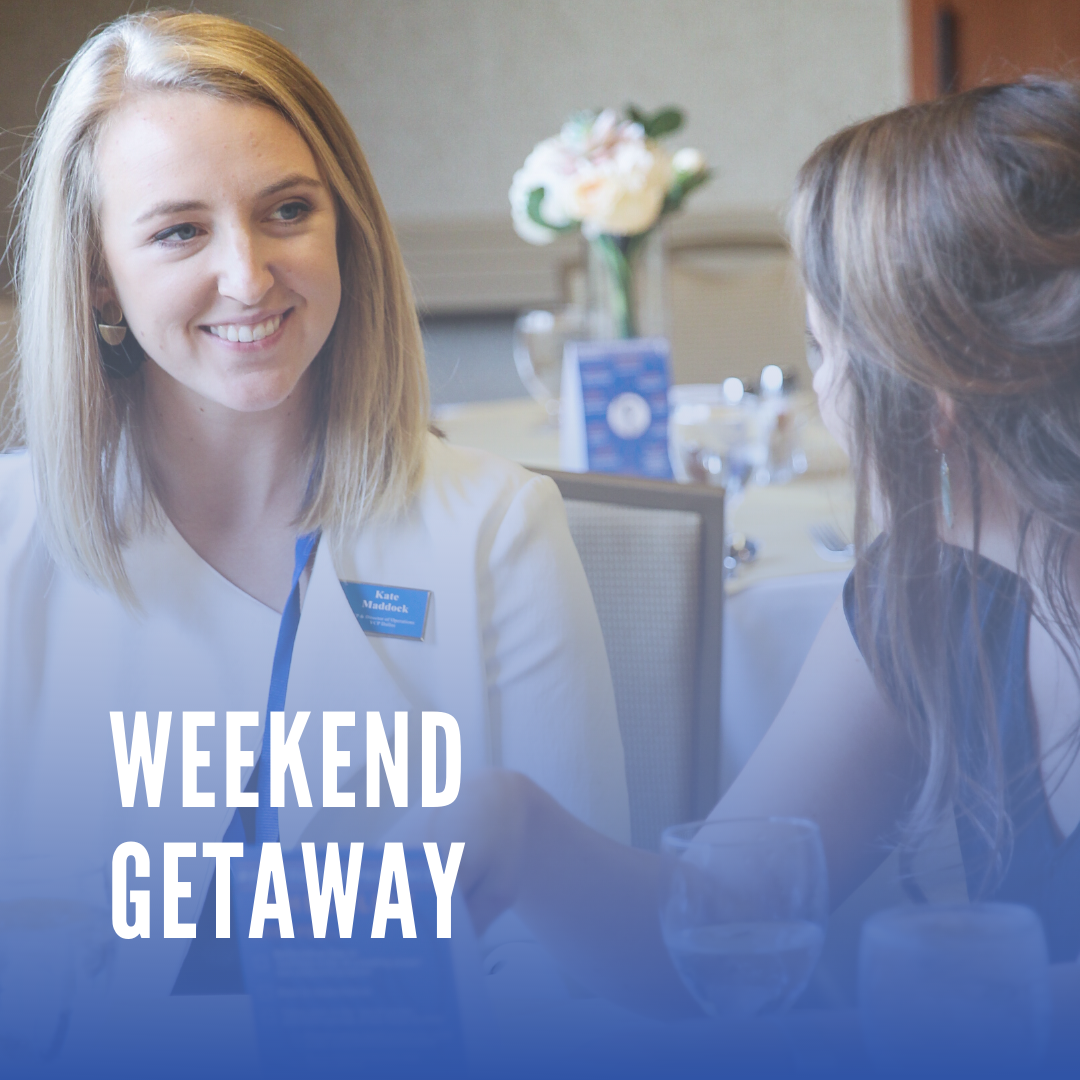 Three-Day Program: Join 600+ young professionals, religious, and Catholic executives from across the nation for a beautiful weekend of faith, professional development, & fun. Break away from the noise of the world and immerse yourself in the Wonders of St. Joseph.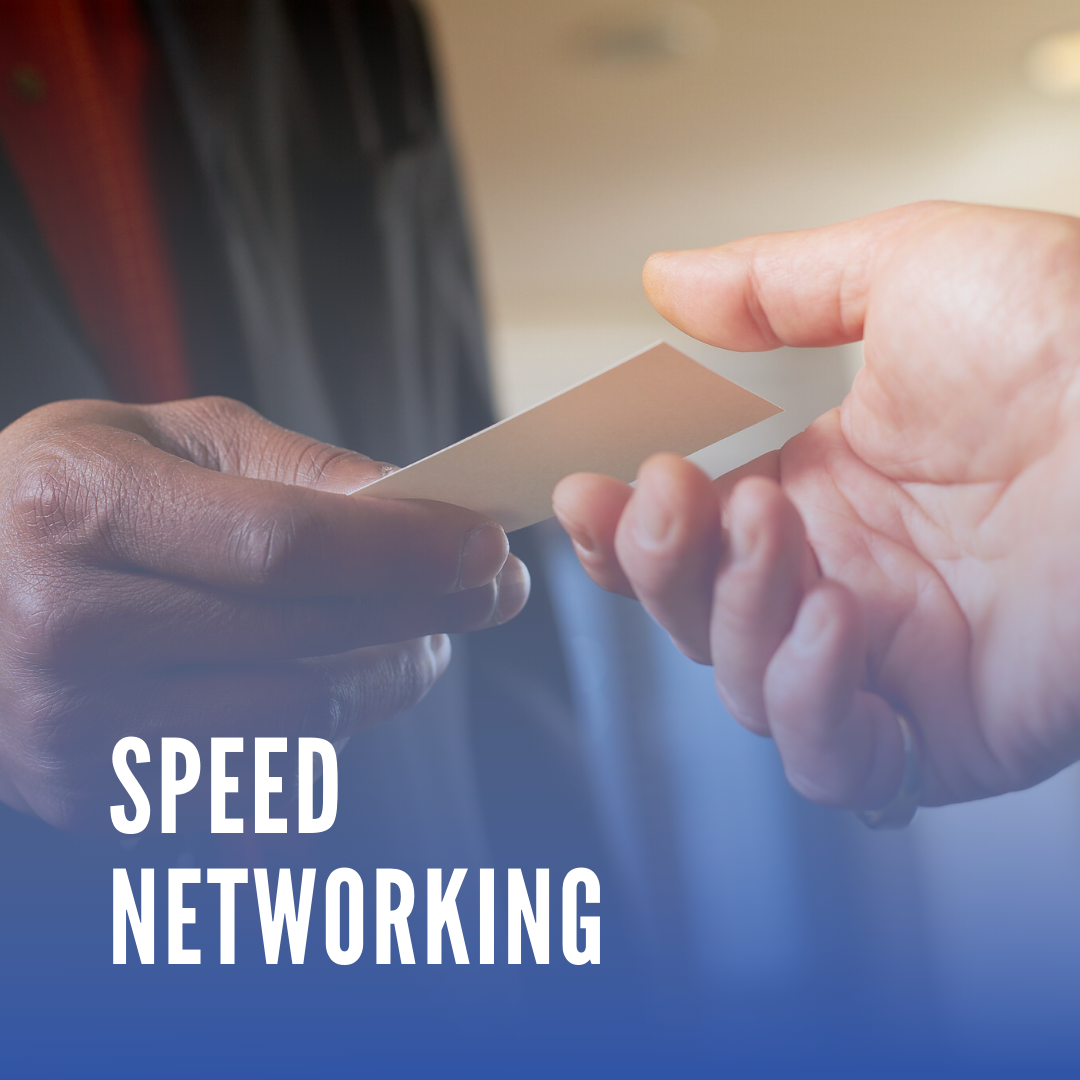 Grow Your Network: Our speed networking session will accelerate your ability to connect with as many people as possible: from young attendees to priests & religious to seasoned Catholic executives.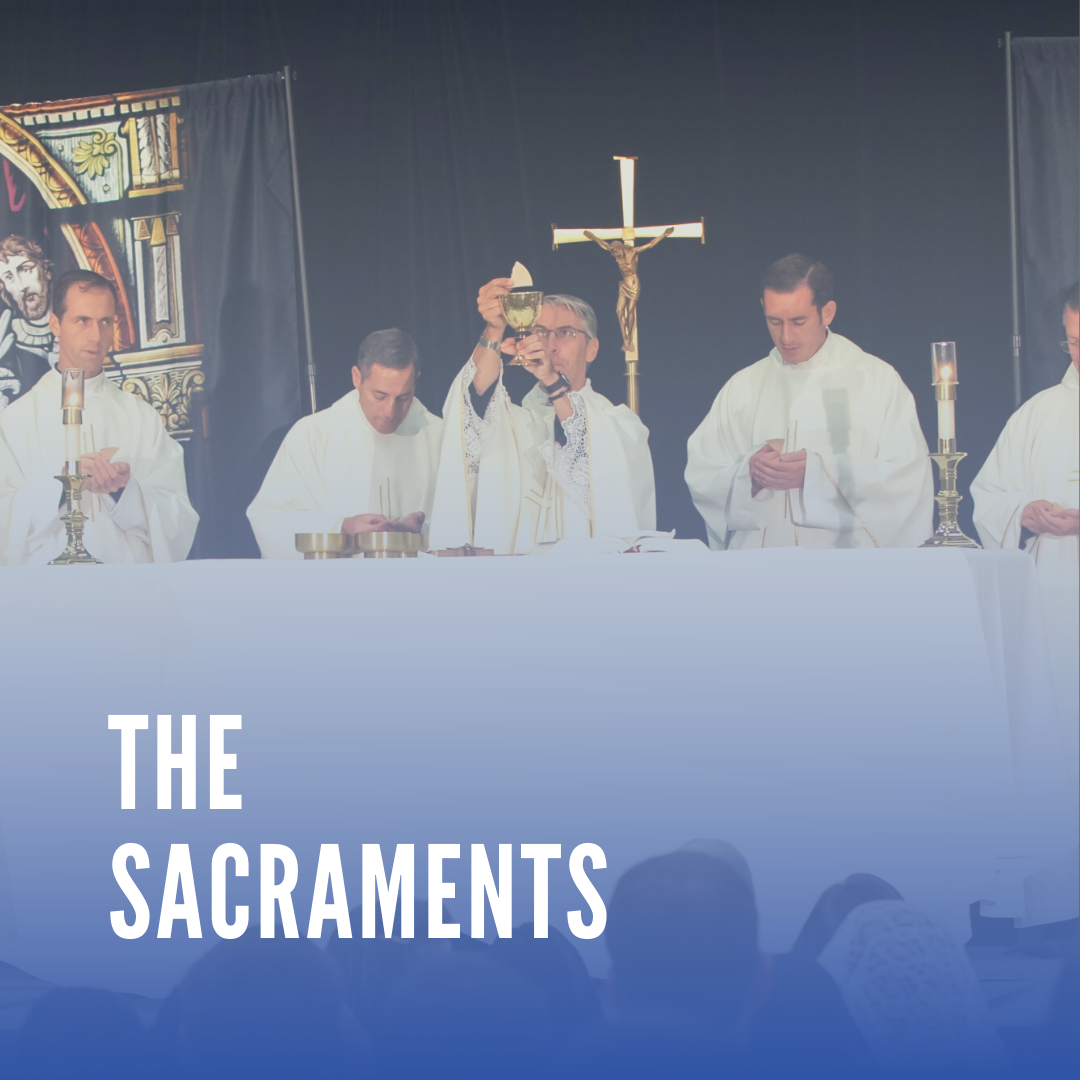 Prayer & the Sacraments:

Allow daily Mass, Confession, Adoration, & sacred music to renew your Faith alongside our nationwide family of Catholics.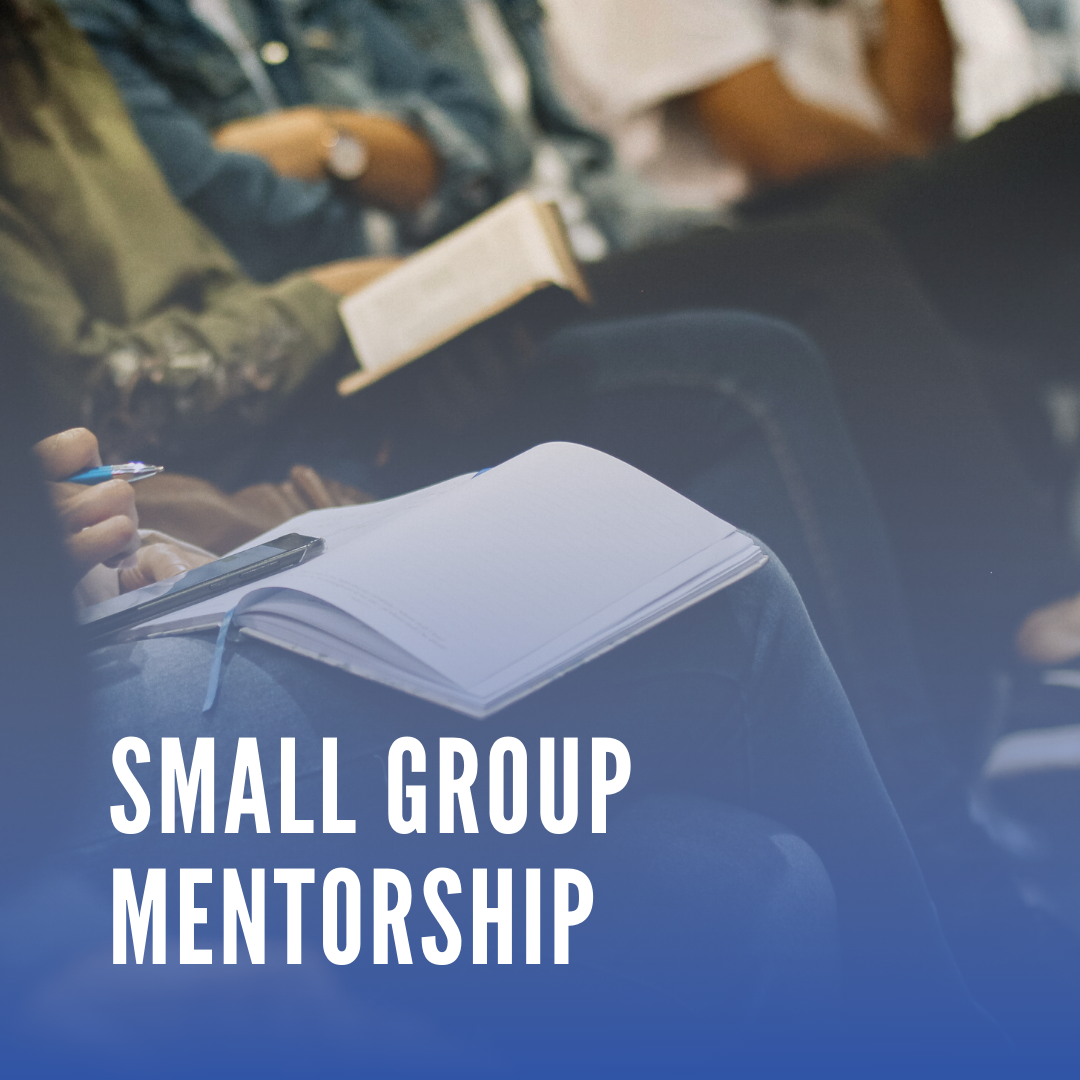 Invite Dialogue:
Imagine an enriching conversation exploring one of St. Joseph's virtues as it applies to your life. Small groups of about 3-4 young people will be led by 1 executive mentor to help guide the discussion.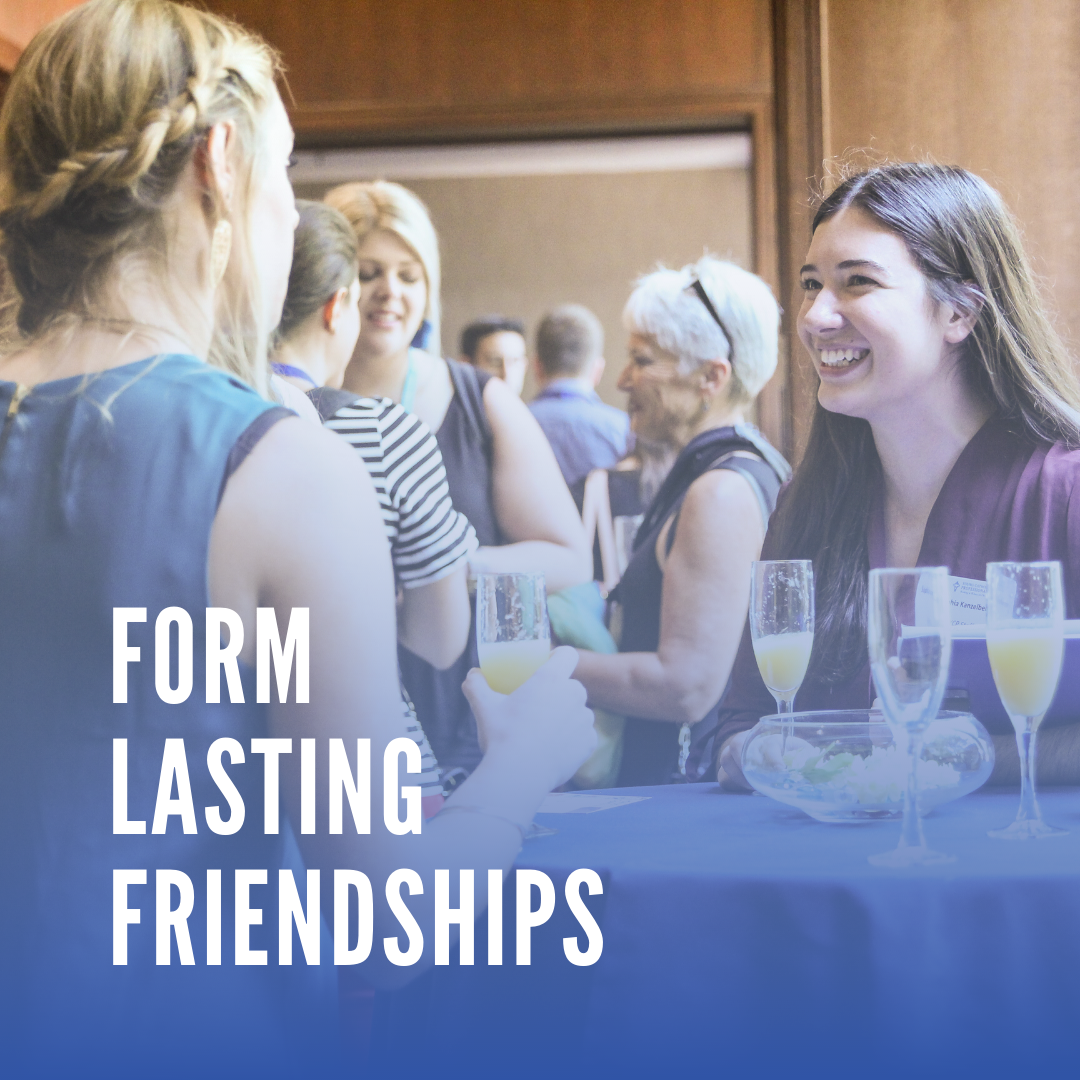 Come Together: From socializing at happy hour to praying together at Mass, make professional connections & form authentic friendships within the atmosphere of our shared faith.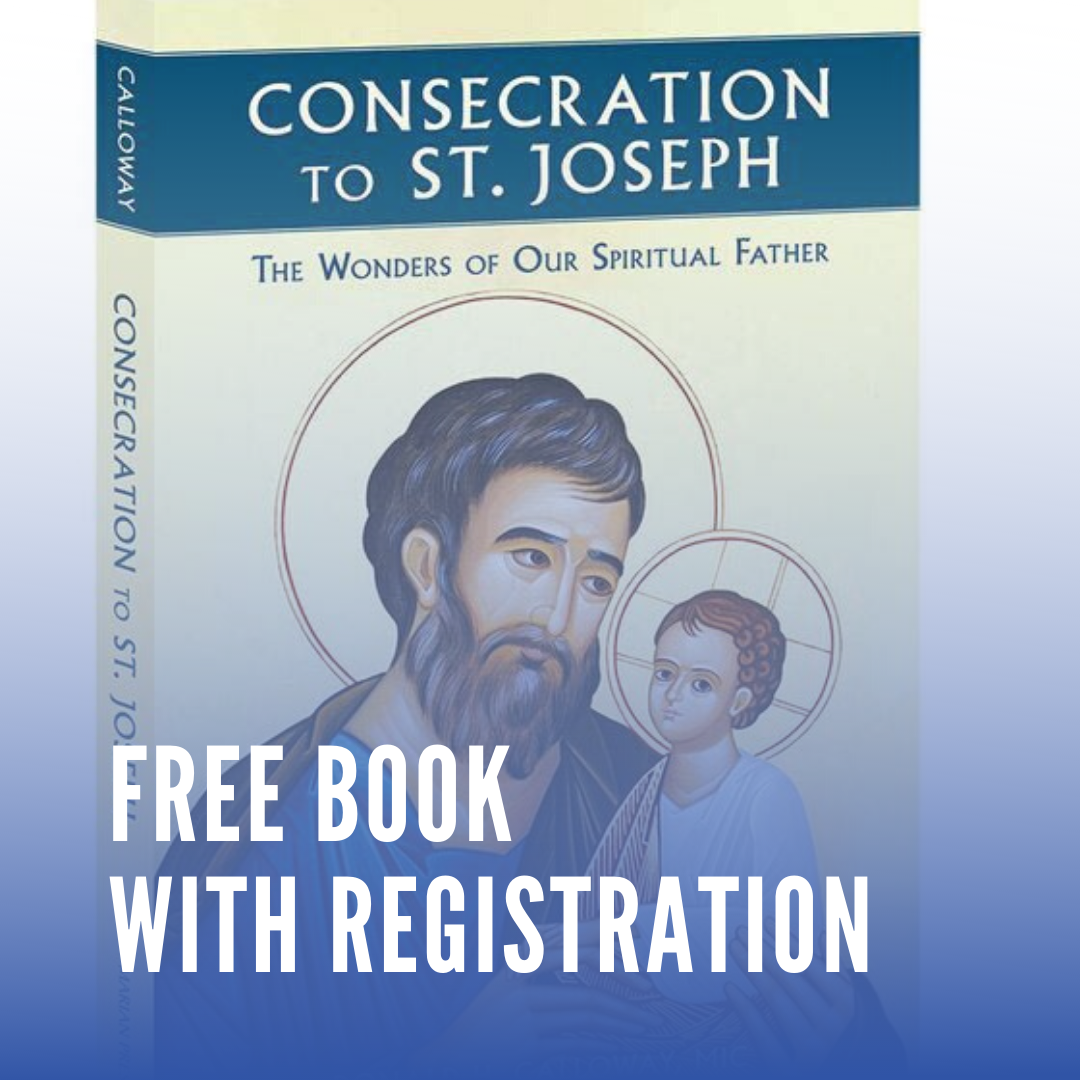 Complimentary Book: Receive a copy of Fr. Donald Calloway's newest book, "The Consecration of St. Joseph", where he reveals why "Now is the time of St. Joseph"!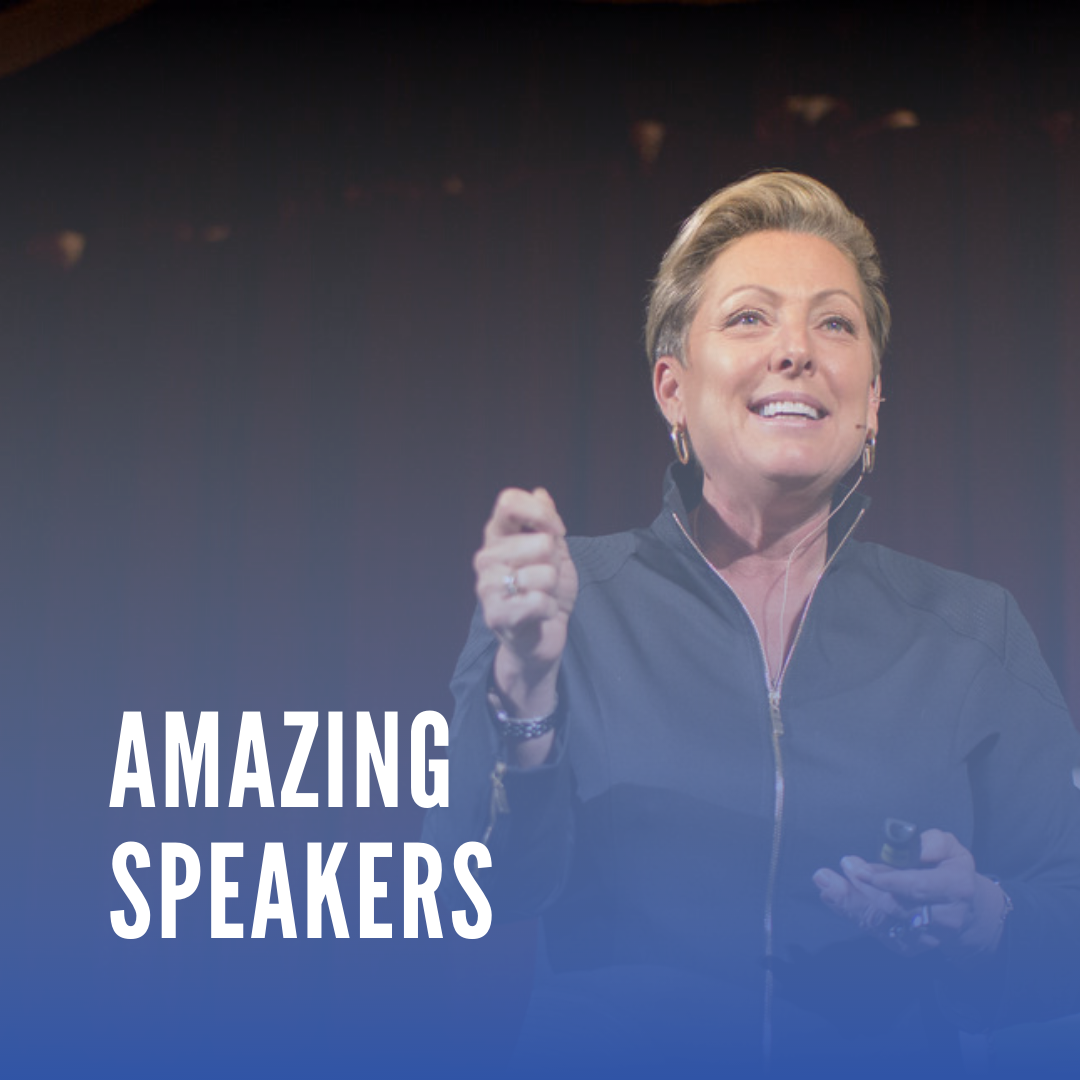 Inspiring Role Models:

Come learn from Dina Dwyer Owens, world-renowned business leader & CEO from CBS's Emmy-winning reality show "Undercover Boss". This year's impressive and diverse array of speakers will equip you with practical tools for your journey.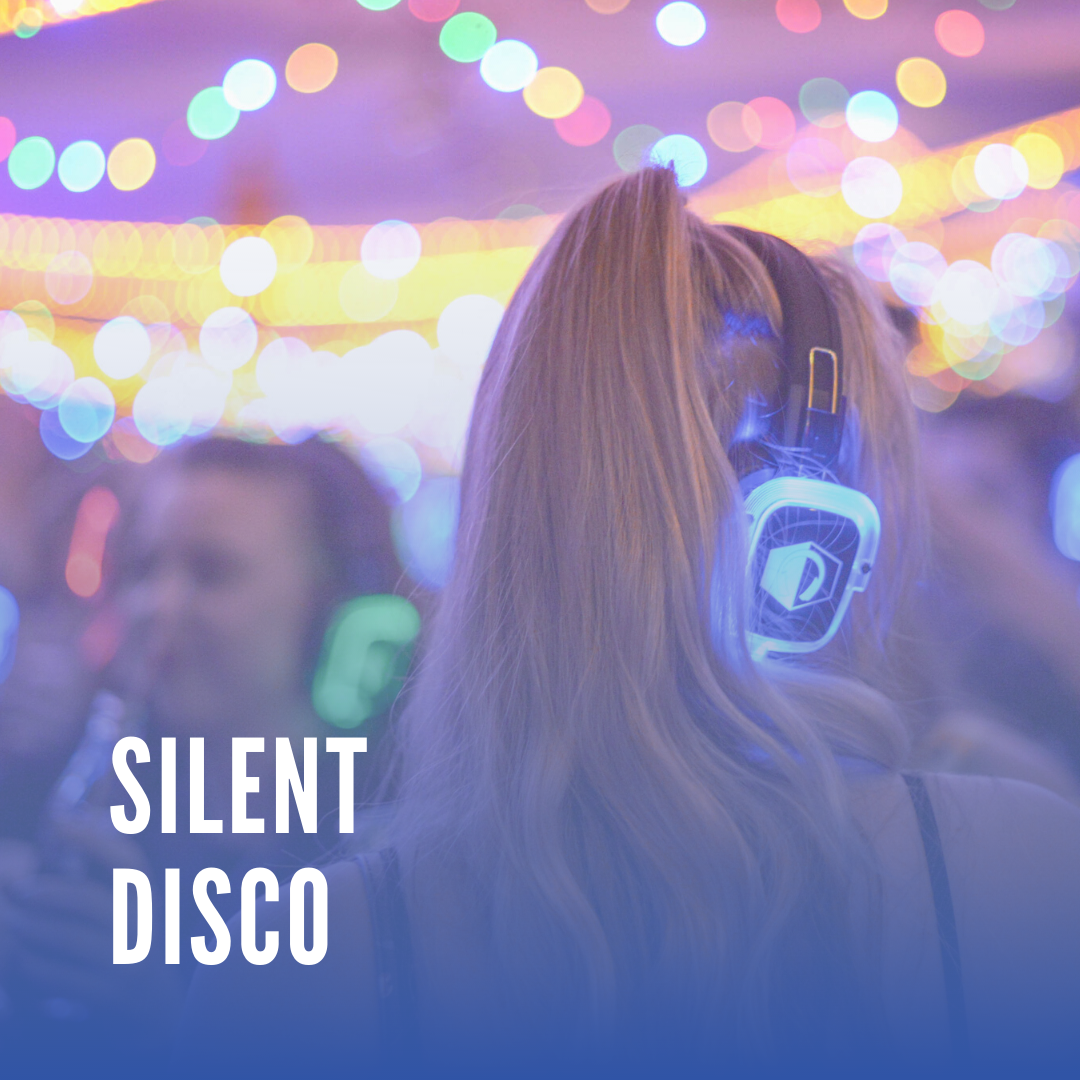 Celebrate with Dancing:

St. Joseph may be known as the "

Silent Witness" but we're convinced he still loved a good time. Come dance the night away at our Silent Disco dance party!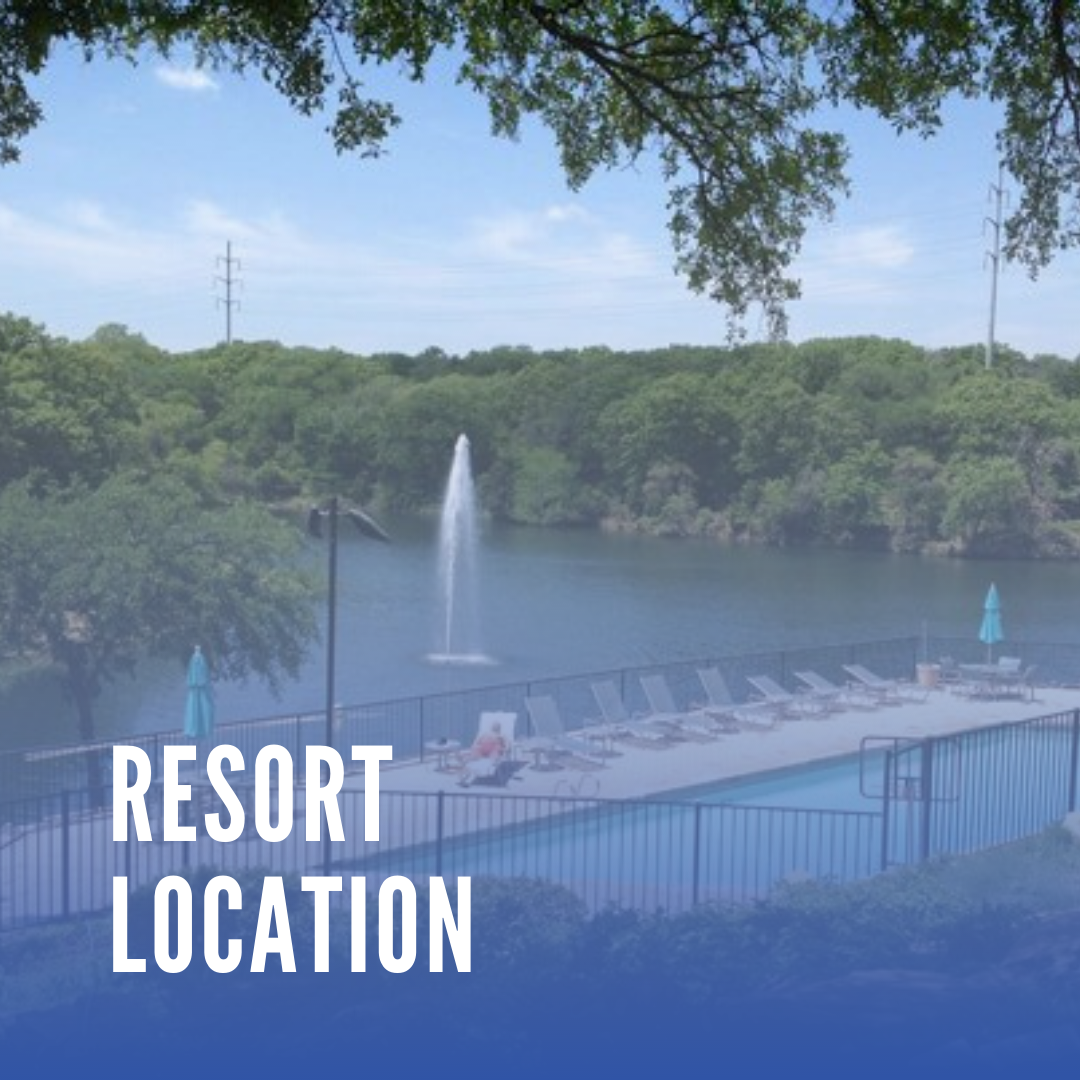 Hilton

Experience:

Your conference experience will take place just a walk away from your hotel room. With complimentary breakfast and a 24-hour DFW airport shuttle included in your reservation, you're able to focus on your weekend vacation.
If you are bringing your spouse and purchasing 2 general admission tickets use promo code "SPOUSE" for an additional $25 off each ticket!
Day One
Friday, April 30th
*Confession available throughout the weekend
Conference Check-In: 3:00 p.m.
Pick up your conference welcome package and event program to prepare for the exciting weekend ahead.
Opening Mass: 4:00 p.m.
Celebrate St. Joseph, "Delight of the Saints" and patron of the conference and YCP, in our opening Mass
Happy Hour & Sponsor Exhibition: 5:00 p.m.
Grab a drink and meet some new YCP friends at our opening social.
Keynote: 6:00 p.m.
Dina Dwyer-Owens: "Spiritual Father"
Dinner Offsite: 8:00 p.m. - Downtown Grapevine
Enjoy a meal with a new friend. Get to know other members of the YCP community. Friday evening dinner is not included in your conference registration.
Day Two
Saturday, May 1st
Mass: 9:00 a.m.
Join all of YCP as we place ourselves in the protection of St. Joseph, the "Savior of the Savior", in our Saturday Mass
Keynote: 10:30 a.m.
Fr. Ken Geraci, CPM: "Just and Reverent Man"
Lunch: 12:00 p.m.
Enjoy the company of the YCP community over a provided lunch (dietary restriction options available).
Adoration & Rosary: 1:00 p.m.
Imitate St. Joseph, "Adorer of Christ", by spending time before the Blessed Sacrament. And what better way to pray the Rosary than under the patronage of St. Joseph, "Husband of Mary"?
Breakout Sessions: 2:00-3:30 p.m.
Grow your network, build relationships, dive into a virtue of St. Joseph, and share in captivating small group discussions during our interactive breakout sessions!
Evening Gala: 7:00-11:00 p.m.
Attend our elegant Gala dinner with hundreds of young Catholics, and dance the night away at our silent disco, all celebrating St. Joseph as "Silent Witness". Dinner begins at 7:00 -- arrive at 6:00 for drinks with your conference friends.
Day 3
Sunday, May 2nd
Mass: 9:30 a.m.
Reflect with us on our eternal home and take comfort in St. Joseph, "Patron of a Happy Death", as we celebrate our closing Mass
Keynote: 11:00 a.m.
Speaker Coming Soon: "Terror of Demons"
Send Off & Blessing: 12:00 p.m.
Go forth with a deepened devotion to St. Joseph, the greatest of all Saints!
For full bios of our speakers Click Here
Dina Dwyer-Owens

This "Undercover Boss" is also an acclaimed author, motivational speaker and franchise leader

Jonathan Roumie

Actor-director-producer & musician—Jonathan stars as Jesus in the popular series "The Chosen", the #1 crowdfunded media project in history

Bruce Lachenauer

Catholic dynamo with > 20 years of experience in executive search

Mother Mary Christina

Busy as Mother Superior of the Sisters of Saint Joseph the Worker, this fun nun recharges through gardening, traveling, and playing the piano

Chris Stark

A native Texan and Knight of Columbus in Fort Worth

Sr. Josephine Garrett

Former Baptist and banker, this native Texan Sister is a licensed counselor serving in schools and private practice.

Jennifer Baugh

Founder of YCP discovering a whole new world as a working mom on a mission

Simone Rizkallah

Self-proclaimed "cultural gypsy" unites her Western mentality with an Eastern sensibility

Jeff Schiefelbein

Successful Catholic businessman and radio host.

Heather Lachenauer

Liberally educated lawyer and philanthropist dedicated to legal and economic change from a Catholic perspective.

Fr Ken Geraci

Prodigal son and entrepreneur turned powerhouse priest

Robert Brown

This educator, market researcher, and father of four also uses his talents for acting and voice over work.

Sean Magennis

We can't decide we like best about Sean: his dashing South African accent, engaging personality or his internationally renowned business expertise. Come and decide for yourself.

Peter Blute

VP of YCP and Conference Emcee

Bishop Edward Burns

Bishop Burns is the Bishop of the Diocese of Dallas and will speak briefly at the Gala.

More Details Coming!
The YCP Conference will take place at the Hilton DFW Lakes in Grapevine, Texas (in the Dallas area). The hotel includes space for conference activities as well as hotel accommodations.
Hotel Accommodations & Shuttle:
Reservations at the Hilton DFW Lakes are not included with your conference registration. Hotel rooms at the Hilton will need to be booked independently using the link below or by calling the number provided.

The hotel provides a complimentary shuttle to and from the Dallas/Fort Worth International Airport. To utilize the airport shuttle, please call 817-410-6778 for pickup locations and instructions. You must call ahead of time to use the shuttle. The Hotel's main number is 817-481-8444. Option 2 will connect you with the shuttle.
Booking Your Hotel
If you booked a room for the previous conference date, you have not been charged and can call the hotel to cancel your reservation.

The deadline to book a room with at the Hilton and use our discounted room rate is April 12th, 2021. There's two ways to book your room:
Call toll free at 1-800-984-1344 and mention "Young Catholic Professionals"
Parking:
Self parking is available at the hotel. Valet parking is also available for $15.00.
A map for parking can be found here.
Activities at the Hotel: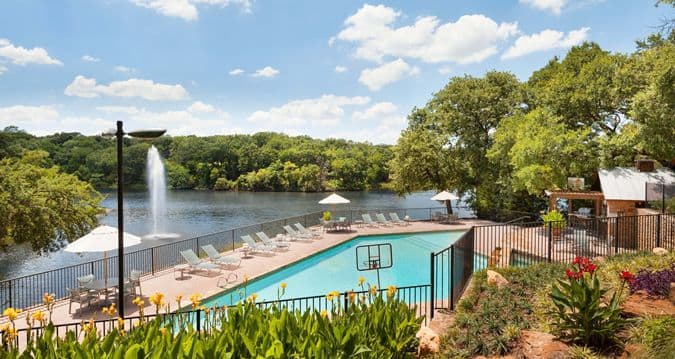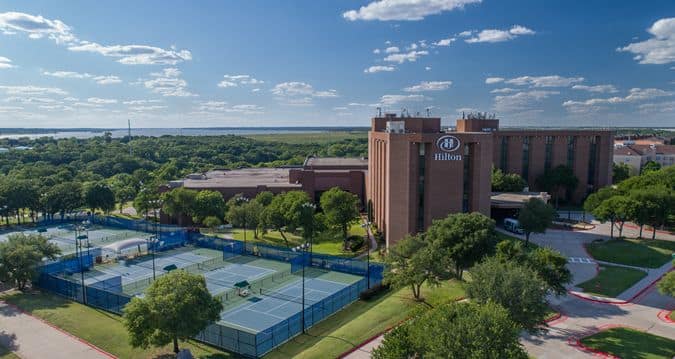 The Hilton where you'll be staying makes it easy to enjoy indoor and outdoor activities on the beautiful hotel and conference center grounds. Activities include:
Outdoor Basketball Court
Fitness Room with: 8 Treadmills, 5 Ellipticals, 3 Exercise Bikes, Weight Machines, Free Weights and More
1/2 Mile Jogging Track Near Lake
Sand Volleyball
Ping Pong Table
Pool
Hot Tub
6 Lighted Tennis Courts
Additional Travel Information:
For restaurants and things to do outside of the conference program, click here.
For exercise enthusiasts, learn about what the Tennis and Sports Club has to offer here.
(These links are not endorsed by Young Catholic Professionals, but are available for informational and travel purposes)
Want to sponsor our 2021 Conference? See more details and signup Here
Volunteer Types
Captain
If you sign-up to be a Captain, you receive a FREE conference ticket and complimentary hotel room (for Friday and Saturday, shared with another captain) for the conference weekend

As a Volunteer Captain, you will be required to work throughout the conference (Friday 7AM - Sunday 4PM) & oversee a particular committee of Crew Volunteers
Crew (3 Slots)
If you sign-up to be a Crew Volunteer, you will receive a discount registration code for $50 off your ticket level

As a Crew Volunteer, you will be required to work a minimum of 3 shifts throughout the conference

You can choose your top 3 preferred slots & we will do our best to accommodate your request
Volunteer Areas
| | |
| --- | --- |
| Setup/Takedown | This crew will work to set up all items needed for the conference, assist any exhibitors with booth details/items, breakdown of items & pack up of items |
| Entertainment Hospitality | This crew will assist speakers & entertainment vendors throughout the conference to ensure they have everything they need to do their jobs. Crews also act as time-keepers for the speakers to ensure they are aware of the time for the speech. |
| General Hospitality | This crew will act as floaters/helpers/cheerleaders throughout the conference to ensure attendees have everything they need & are enjoying themselves. They will also help people mingle who may appear to be alone or need help networking! |
| Sponsor Hospitality & Support | This crew will act as floaters/helpers/cheerleaders throughout the conference to ensure sponsors have everything they need/booth items & are enjoying themselves. |
| Religious Hospitality & Support | This crew will assist the clergy/religious throughout the conference to ensure they have everything they need to do their jobs. The Captain will manage the flow of confessions and the confession schedule to ensure priests have the ability for breaks when confessions are not being heard. |
| Registration & Welcome | This crew will check-in all event attendees, get name badges printed, hand out tote bags, answer questions, & welcome guests to the conference |
| Gala | This crew will collaborate with other crews to ensure all gala setup, hospitality, speakers, registration, tech, etc. are on track for the gala |
| Technology | This crew will aide in assistance of the YCP Technology Chair & Director of Events to ensure all items are working properly & communicate any issues or problems in rooms to the appropriate contact. |
If you are interested in volunteering during the conference in exchange for a discounted conference ticket, please click below to get started. If you have questions contact volunteer@youngcatholicprofessionals.org
YCP's National Leadership Summit:
Previously called the Pre-Conference Sessions, the National Leadership Summit (NLS for short) brings together chapter volunteers for a unique opportunity to learn from one another, build camaraderie across YCP's network, and hear from dynamic speakers on new and improved practices to more effectively accomplish our mission.
Click to see ticket availability or scroll to the bottom.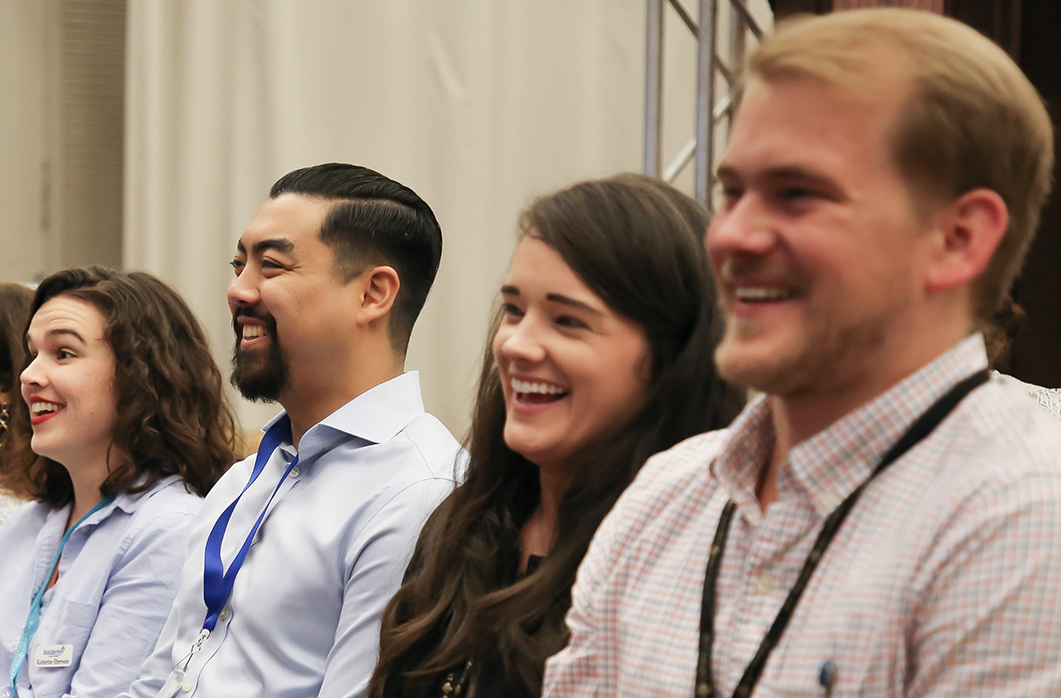 NEW to NLS in 2021
Interactive sessions for professional and chapter development
Celebrate 10 years of YCP
Build your cross-chapter network with fellow volunteers
Launch of improved resources including new membership perks, marketing, "Chapter-in-a-Box" operations toolkit, and more

SUMMIT Schedule
Begins on Thursday, April 29th (evening) with a welcome happy hour
Continues on Friday, April 30th (9am - 2pm)
More details and exciting speakers coming soon!
WHO WILL BE THERE
YCP's volunteer chapter teams (leaders, board members, and chaplains) are all invited to the National Leadership Summit (formerly called the Pre-Conference Sessions).
Our 2019 summit brought in 120+ chapter teammates from 20 chapters across 11 states! Just imagine: an opportunity to meet and learn from your fellow Directors of Outreach (for example) from 15+ other chapters - that's a huge part of why volunteers attend!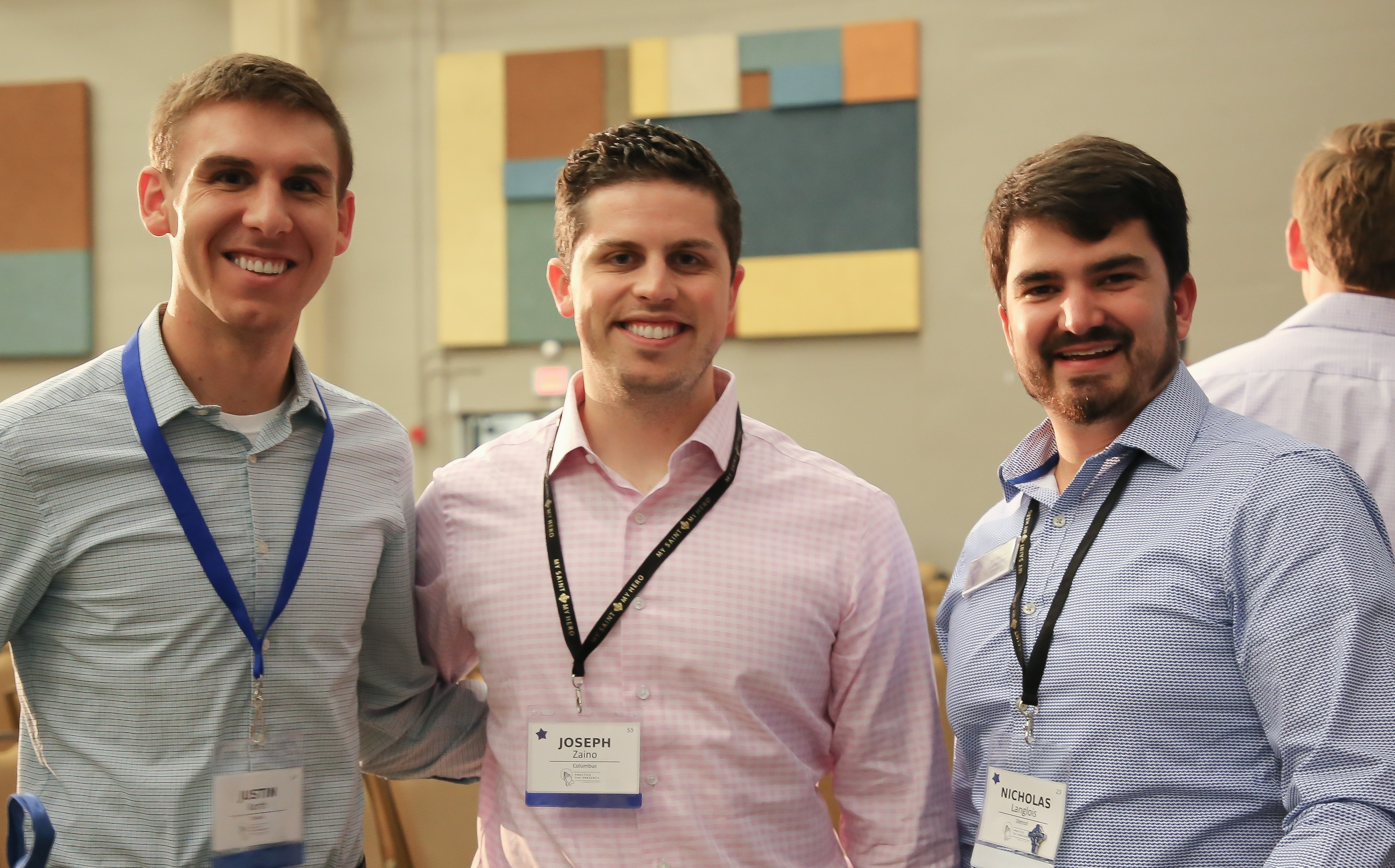 What TO EXPECT
Take advantage of time to learn from fellow YCP leaders from other cities - what's working best that you can bring back to your chapter?
An interactive day of learning, prayer, and inspiration as we come together as leaders of a growing national movement.
For those who have already purchased a ticket, your ticket will automatically transfer to our new 2021 conference date. If you need to cancel your registration and require a refund, send your notice of cancellation via email to our team at conference@youngcatholicprofessionals.org prior to January 1, 2021, to receive a full refund. Half refunds will be given up to the end of the day on April 5, 2021, after which no refunds will be offered.
2021 Rescheduling
Frequently-Asked-Questions


What if I registered for the 2020 conference but want to attend in 2021?
Your ticket has automatically been applied to our new event date. We truly appreciate your support and willingness to hold out just a little bit longer!
What if I am unable to attend April 30 - May 2, 2021?
Please email us at conference@youngcatholicprofessionals.org before January 1, 2021 for a full refund on your ticket.
Will I be charged for my previous hotel room reservation at the Hilton DFW Lakes if I no longer can attend the conference?
No, you can call the hotel at 817-481-8444 to cancel your reservation free of charge. If you booked a hotel room elsewhere, please call the hotel as soon as possible to cancel.
If I made a hotel reservation at the Hilton DFW Lakes, do I need to rebook my hotel room for the 2021 conference?
Yes. We will notify you once a new reservation link becomes available for you to re-book with our discounted rate.
Will the 2021 conference be any different than the previously scheduled event?
The 2021 YCP Conference will be at the same location and have the same amazing keynote speakers, including Undercover Boss, Dina Dwyer-Owens, and Jesus from the new hit-series The Chosen, Jonathan Roumie. The best part is that this new weekend date happens to fall on the Feast of St. Joseph the Worker, Patron Saint of Young Catholic Professionals! Our festivities were already going to be epic, and they literally just got kicked up a notch!
Will ticket prices change for the 2021 conference?
No, our ticket prices are remaining the same. Early-bird pricing (15% off) will still be available and is extended until January 1, 2021. Don't forget that if you are bringing your spouse and plan on purchasing a general admission ticket, you can use promo code "SPOUSE" for $50 off!
What if I already purchased a flight to Dallas, TX for September?
If you have already purchased a flight, please check with your airline to change it. Most airlines have offered no-change fees for flights purchased recently.
The silver lining to so many disrupted plans in this challenging time is that most airlines have been very flexible and understanding in offering no-change fees for flights purchased recently. Please check with your airline for the details.
What is the new registration deadline?
Registration closes Friday, April 16, 2021 unless we sell out prior to this date! Space is limited - we've sold out before and we anticipate doing so again, so buy your ticket today!



General Frequently-Asked-Questions
What is included in the conference ticket price?
Admission to all liturgies, keynote presentations, breakout sessions, happy hours and the Saturday evening Gala celebration.

Lunch and dinner on Saturday in addition to refreshments and snacks throughout the weekend.

Your ticket does not include a hotel room at the Hilton DFW Lakes. Head to the "Hotel" tab to reserve a room with our discounted rate. You are not required to book a room at the Hilton and are welcome to stay at another hotel or use Airbnb, VRBO, etc.
What is the attire for the conference weekend?
Please dress business casual during all conference activities (except for at the Gala - see below!).

What is the attire for the Saturday evening Gala?
Our annual gala is black tie optional. Time to have fun and get dressed up in your formal-wear for an unforgettable evening!

Further Questions?
Email conference@youngcatholicprofessionals at any time or click "Contact Us" in the bottom left corner of our website to leave us a message.
The wellbeing of our YCP Conference guests is our highest priority. We remain diligent in our commitment to provide a safe, hospitable environment for all who plan to attend.

We will be adhering to the guidelines and procedures put in place by the conference venue (Hilton DFW Lakes), as well as a few additional measures of our own to keep everyone safe throughout the various conference activities we have planned.

We will continue to refine and update this plan over time as health experts and the Hilton provide us with more advice. If you have any questions or concerns please email conference@youngcatholicprofessionals.org to get in touch. Click below to review the current guidelines.
Hilton COVID-19 Sanitation Procedures

Our commitment to promoting safety and health at the YCP Conference includes:
Temp checks at sign-in
All attendees encouraged to quarantine leading up to conference
Attendance capped to enable social distancing
Attendees choose sticker to display interaction comfort levels
Staff to continuously promote prudent conference participation
Health & Safety Team to collect real-time feedback and concerns
1800 Highway 26E, Grapevine, TX 76051, USA