"I will seek out a means of getting to heaven by
a little way."


- St. Thérèse of Lisieux



Registration is now open for our 2023 YCP Conference: The Little Way! Take advantage of our limited time lower pricing and buy your ticket now. Prices will increase on the Feast of St. Thérèse, October 1, 2022.

Inspired by the writings of St. Thérèse of Lisieux, The Little Way is a simple approach to the spiritual life that seeks to do ordinary things with extraordinary love. In her autobiography, The Story of a Soul, St. Thérèse wrote, "I can prove my love only by scattering flowers, that is to say, by never letting slip a single little sacrifice, a single glance, a single word; by making profit of the very smallest actions, by doing them for love." Join our YCP Network as together we learn from this wonderful "Little Flower".
Experience the YCP Conference
If you are bringing your spouse and purchasing 2 General Admission tickets, use the promotional code: SPOUSE for an additional $25 off each ticket!
If you are a Member, Chapter Leader, or Board Member please sign-in to your YCP account at the top ("Member Login") then return to this page to access discounted ticket pricing.
Event Details
See below for the schedule of our 2022 Conference: Thy Will Be Done. Our conferences have a similar framework each year. More detail regarding our 2023 Conference schedule will be available soon.
---
Friday, April 29, 2022
National Leadership Summit (NLS): 9:00 a.m.
Exclusive pre-conference workshop for Chapter Leaders, Board Members & Chaplains. Visit the "2022 NLS" tab for more detail.

Design Your Life Pre-Conference Workshop: 1:30 p.m.
Register for this workshop when you buy your conference ticket. Learn more about this incredible opportunity under the "Design Your Life" Tab.
Conference Check-In: Opens 3:00 p.m.
Pick up your conference welcome package to prepare for the exciting weekend ahead
Opening Mass, Thy Will Be Done: 4:00 p.m.
Celebrant: Fr. Ken Geraci, CPM
Happy Hour & Sponsor Exhibition: 5:00 p.m.
Grab a drink and meet some new YCP friends at our opening social
Keynote: 6:00 p.m.
Rob Hays: Uniformity in All Things: Especially in Times of Adversity
Dinner Offsite: 8:00 p.m.
Enjoy a meal with a new friend. Get to know other members of the YCP community. Friday evening dinner is not included in your conference registration. Numerous options are available within walking distance or a few minutes by car

FREE Pietra Fitness® Workout Classes: Starting at 6:30 a.m.
For both Men & Women
Rosary: 8:30 a.m.
Mass, God Wills Our Good: 9:00 a.m.
Celebrant: Monsignor Eugene Morris
Keynote: 10:30 a.m.
Sister Maris Stella Vaughan: Full and Lasting Joy
Lunch: 12:00 p.m.
Enjoy the company of the YCP community over a provided lunch (dietary restriction options available)
Adoration & Surrender Novena: 1:00 p.m.
As we gather in the presence of Jesus in Adoration, we will advance together in surrendering our will to God through the Surrender Novena: the single most effective means to truly leaving our worries in God's hands and achieving uniformity with His Will
Breakout Sessions: 2:15-3:45 p.m.
Spend time learning about "The Making of a Saint". Grow your network, build relationships and share in a captivating discussion about a business situation with your small group! Our Breakout Speakers are Montse Alvarado and Deacon Charlie Echeverry.
Pre-Gala Reception: 6:00-7:00 p.m.
Enjoy a drink and further conversations with your YCP family!
Evening Gala: 7:00-11:00 p.m.
Attend our elegant Gala dinner with hundreds of young Catholics, and dance the night away with our live band as we embrace the freedom and joy that comes with Giving Our Very Selves to God.

Rosary: 9:00 a.m.
Mass, Cultivating the Habit of Speaking with God: 9:30 a.m.
Keynote: 11:00 a.m.
Lieutenant General Steven Kwast: Doing His Holy Will: Avoiding If's and Embracing Now
Send Off & Blessing: 12:00 p.m.
Go forth from the weekend in a spirit of greater trust and serenity
All 2023 YCP Conference activities will take place at the Hyatt Regency Frisco-Dallas in Frisco, Texas (the Dallas area).

An YCP exclusive hotel room booking link will be provided soon. We will notify everyone once this becomes available.
Reservations at the Hyatt are not included with your conference registration and rooms will need to be booked independently.
---
Our venue is connected via indoor breezeway to Stonebriar Centre, which is home to nearly 200 restaurants, shops and a movie theater. Sports stadiums, nightlife and some of the best of the Dallas Fort-Worth Metroplex also awaits within just a short walk or drive from the hotel. Learn more about what you can do close by during your time in Texas here.

Complimentary self-parking is available at the hotel. On-site valet is available for a cost.
See below for the schedule of our 2022 NLS. More detail regarding our 2023 Summit will be available soon.
---

The National Leadership Summit (NLS) is a dynamic, day-long experience designed to accelerate the impact of YCP chapter volunteers, sharpen their professional skill set, & build camaraderie across YCP's national community.
Have unanswered questions before registering? Send a Slack message to Molly Reese or Peter Blute (YCP Staff)
Leaders & Board Members: please sign-in to your YCP account then return to the conference site to access discounted ticket pricing.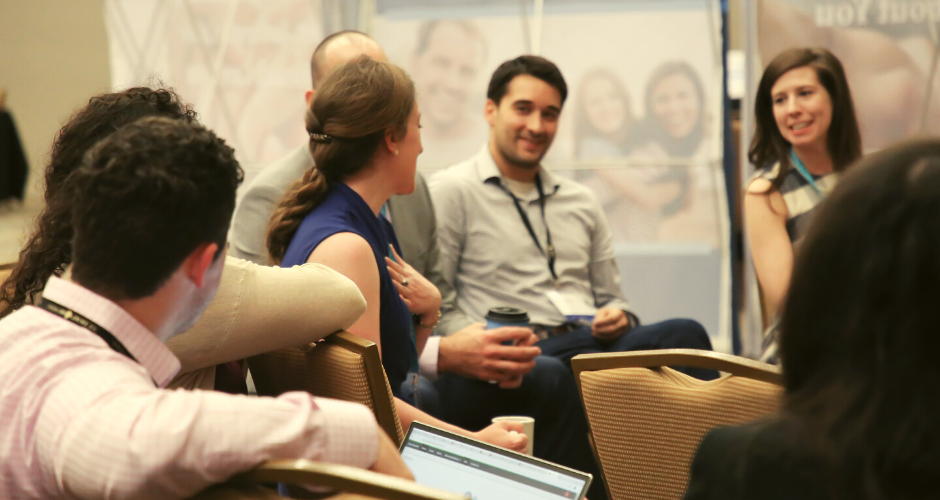 92% of NLS attendees highly recommend attending the Summit.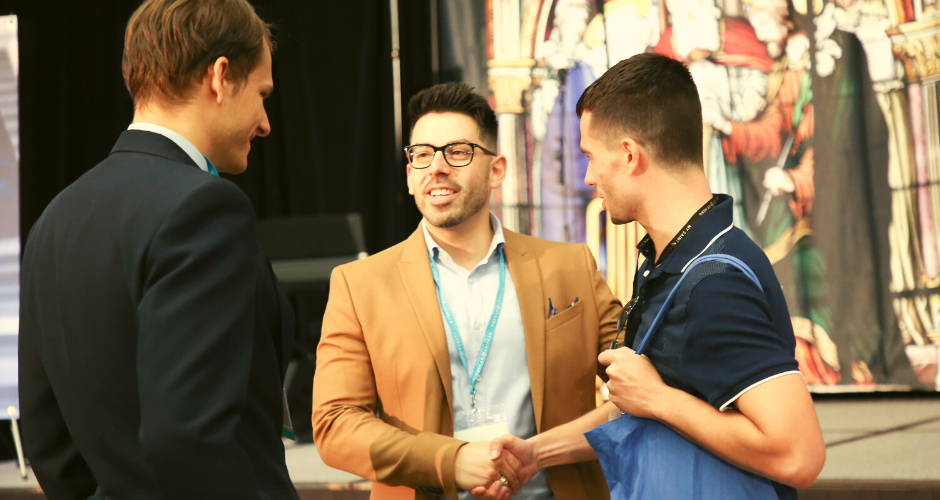 Attend interactive sessions for individual & team development

Expand your network through new friendships

Embrace an exciting 3-year vision to reach thousands more young workers

Learn alongside young leaders and experienced executives from chapters across the country

Renewed energy & encouragement

Improved skills for work and life

Lasting and meaningful personal connections

Understanding of your vital role in YCP's mission growth

We highly recommend arriving Thursday, April 28th, by late afternoon to make the most of your weekend.
Thursday, April 28th
National Networking Happy Hour: approx. 7:00pm
Join fellow leaders, board members, chaplains, & local Dallas & Fort Worth YCP'ers to kick off your weekend.
Friday, April 29th
National Leadership Summit: 9:00 a.m.- 1:30 p.m.
*Check-in Begins at 8:00 a.m.*
Expect engaging TED-style talks, interactive Q&A with National Staff & Board, & opportunities for knowledge sharing between chapters. Stay tuned for more on speakers and topics!

YCP's chapter teammates (leaders, board members, and chaplains) are invited to attend the NLS. Friday lunch and coffee/snacks are included in the price of your discounted weekend conference ticket.

Our 2021 summit brought in 120+ chapter teammates from 25 chapters across 14 states! Just imagine: an opportunity to meet and learn from fellow Directors of Outreach, Presidents, and more from many other chapters - that's a huge part of why volunteers attend!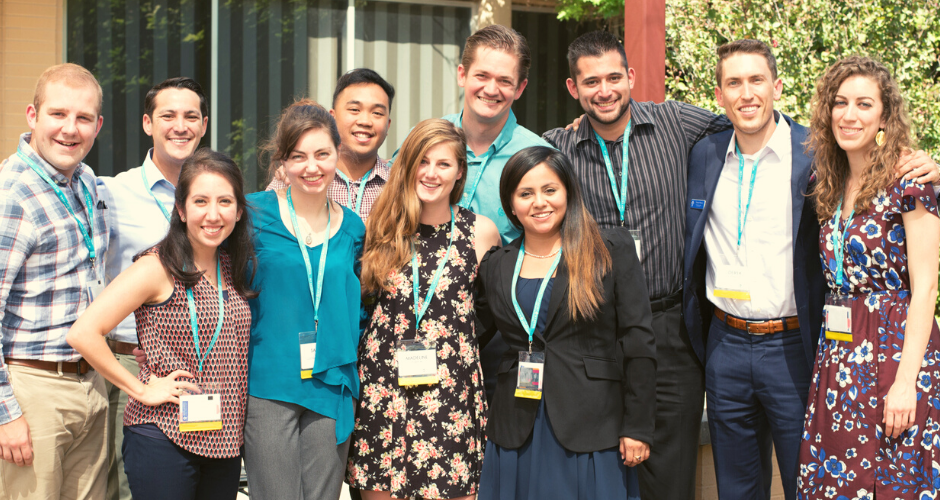 Our sponsors help create an unforgettable conference experience for our national network. We are so grateful for their support and willingness to join us in such a unique way to help empower our young professionals at such pivotal points in their careers.
If you are interested in becoming a sponsor of our 2023 Conference, please email sponsorships@youngcatholicprofessionals.org and we'll be in touch.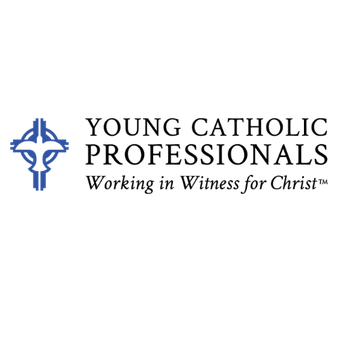 2615 Preston Rd, Frisco, TX 75034