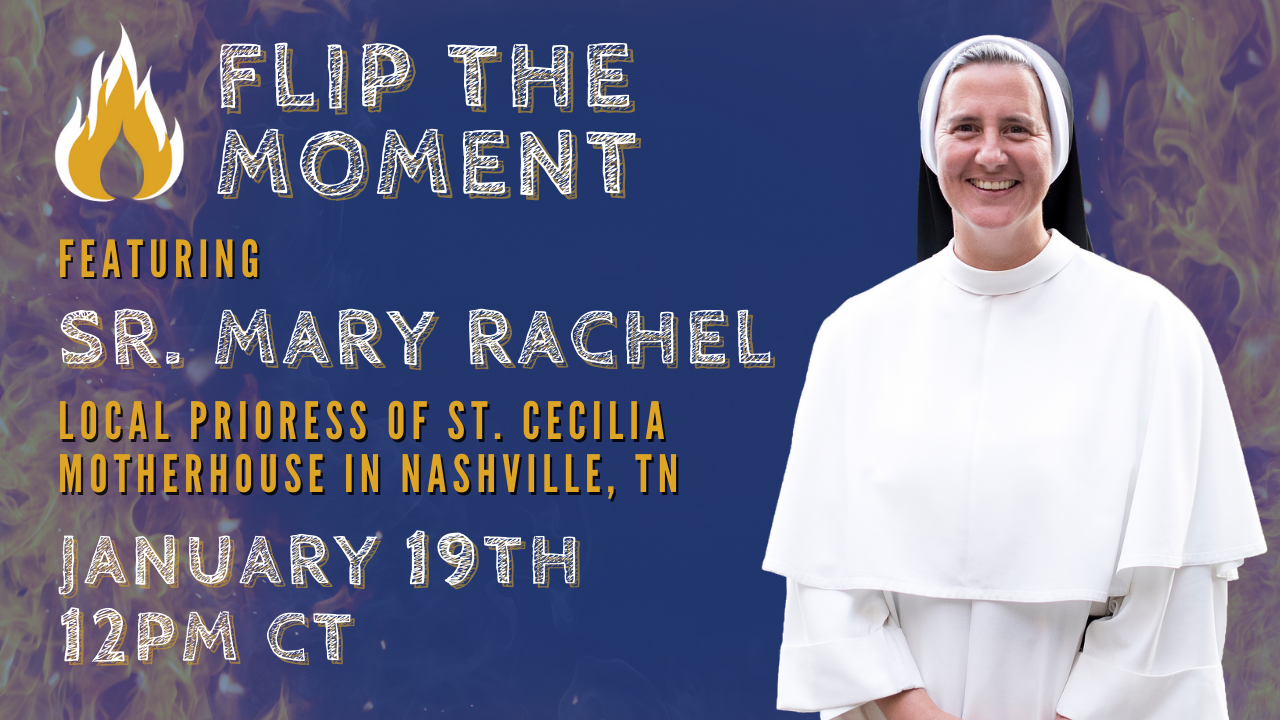 Refiner's Fire Episode 13: Flip The Moment will be LIVE on Wednesday, January 19th at 12pm CT with Sr. Mary Rachel Capets, OP, Local Prioress of St. Cecelia Motherhouse in Nashville, TN. Sr. Mary Rachel is a member of the Dominican Sisters of St. Cecelia. She received her PhD in Education studying the influence of pilgrimage on the faith and faith-based practice of Catholic educators. Sister is a teacher who loves to share about the tremendous and undying love of Jesus Christ, so who better than she to speak to our network about viewing every moment with the eyes of faith?!

About This Episode:
Every one of our lives is full of many moments when we are invited to choose to respond in love. With the eyes of faith every moment, no matter how challenging, dull, monotonous, or routine can be "flipped" and welcomed as a moment of grace.

Event schedule:
12:00pm CT: Welcome from your Host, YCP's Chief Operating Officer, Peter Blute

12:02pm-12:20pm: Dynamic interview with Sr. Mary Rachel, led by Peter

12:20pm-12:28pm: Live Q&A from the audience

12:28pm-12:30pm: Closing remarks

RSVP below to receive instructions for how to join us LIVE! Don't forget that during the event you can submit questions in the comments for our speaker that will be asked during Q&A.
A recording of this month's interview will be made available in the online Member Portal Here after the event for Members.