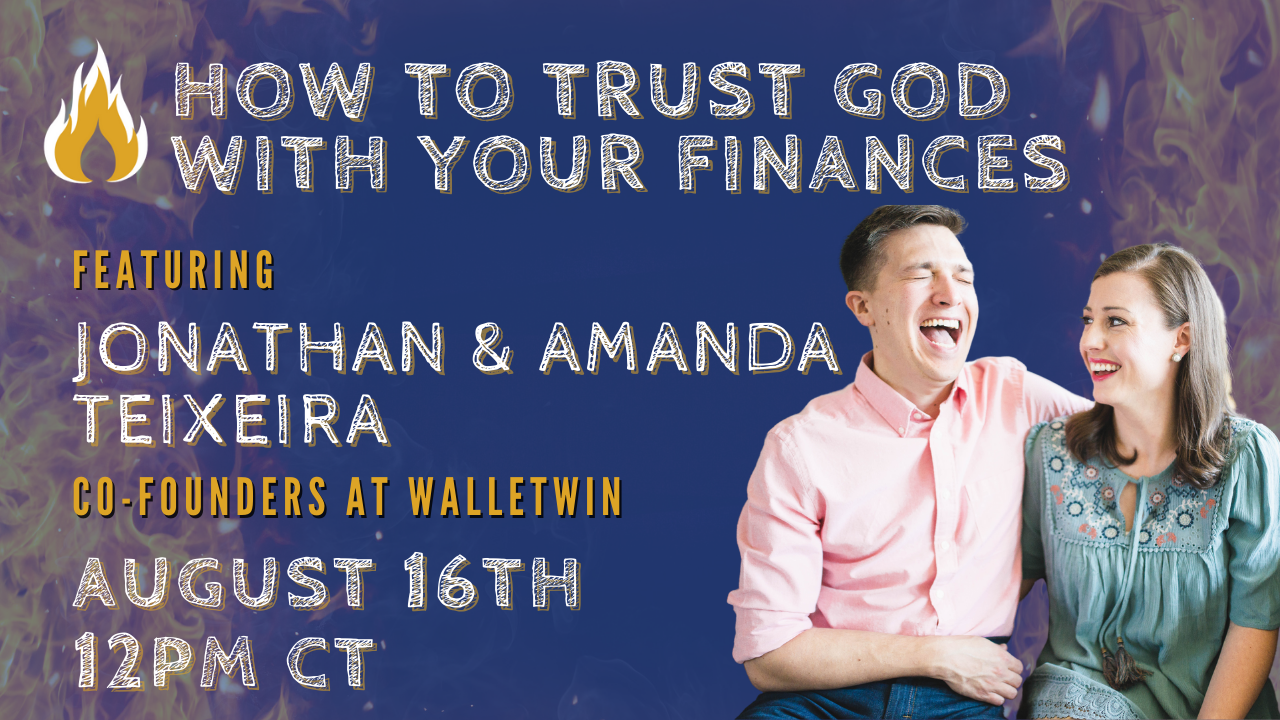 Refiner's Fire Episode 20: How To Trust God With Your Finances will be LIVE on Tuesday, August 16th at 12pm CT with Jonathan & Amanda Teixeira, co-founders of WalletWin.

About This Episode:
In this episode of Refiner's Fire, Jonathan and Amanda will share their expertise in personal finances from a Catholic worldview. They will share tips on how to bring God into your money and handle it with the wisdom that the Church Offers. You don't want to miss it!

More About Jonathan & Amanda:
Jonathan and Amanda Teixeira are co-founders of WalletWin, a financial-success program and podcast that help everyday Catholics get intentional with money. In 2012, they were $24,500 in debt, but in less than eight months, they had paid off all their loans and closed the doors on debt forever. Since kicking debt to the curb, they've focused on saving, investing, and giving, and they're now teaching others how to do the same. While not traveling the US in their Class A WalletWinnebago, Jonathan and Amanda live in Omaha, Nebraska with their three daughters Josie, Charlotte, Ellie, and crazy but lovable Labrador Retriever, Wrigley. Their first book, "How to Attack Debt, Build Savings, and Change the World Through Generosity: A Catholic Guide to Managing Your Money," is out today. To learn more about WalletWin, visit WalletWin.com.
Event schedule:
12:00pm CT: Welcome from your Host, YCP's Chief Growth Officer, Peter Blute

12:02pm-12:20pm: Dynamic interview with Jonathan & Amanda, led by Peter

12:20pm-12:28pm: Live Q&A from the audience

12:28pm-12:30pm: Closing remarks

RSVP below to receive instructions for how to join us LIVE! Don't forget that during the event you can submit questions in the comments for our speaker that will be asked during Q&A.
A recording of this month's interview will be made available in the online Member Portal Here after the event for Members.